RiverBend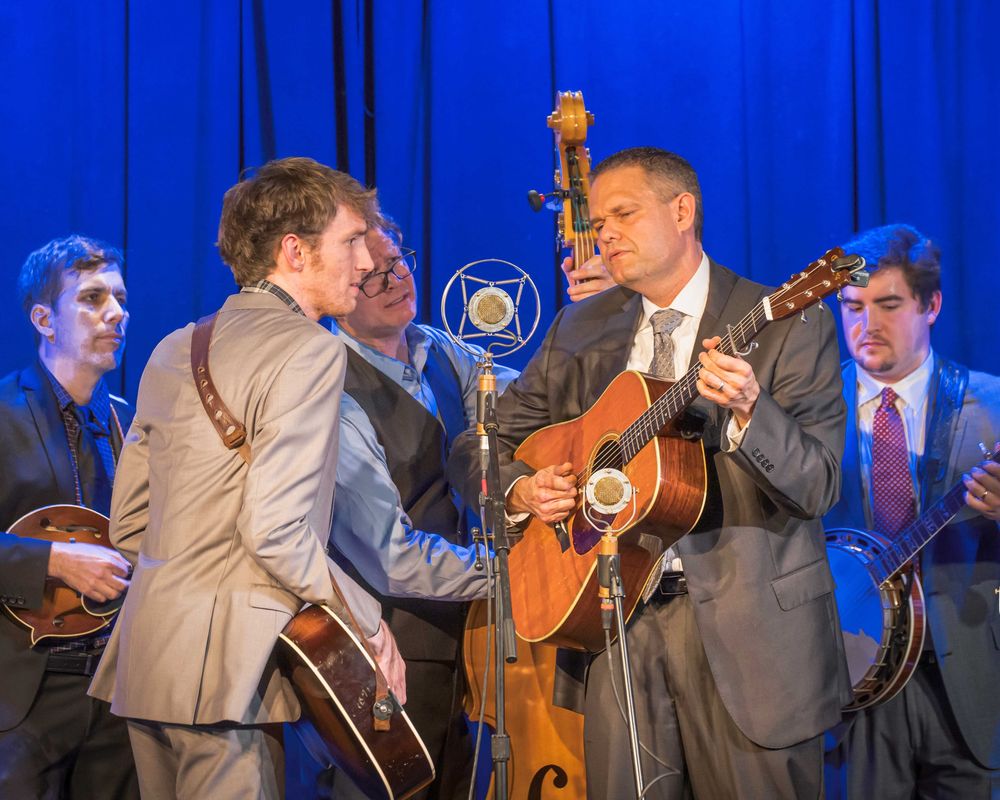 RiverBend
Traditional Bluegrass at its finest!
RiverBend is a Traditional Bluegrass band that is dedicated to the performance and preservation of the "High-Lonesome Sound." With soaring tenor harmonies, driving instrumentation, and the classic bluegrass sound, this group recalls the voices of Bill Monroe, the Stanley Brothers, Vern Williams, Red Allen and more. If you are seeking an authentic "true grass" experience that harkens back to the founders of the genre, RiverBend is the group for you. Contact us now for your next festival, theatre, or private event.
The Members 
Aaron Muskopf - Guitar, Lead Vocals 
Andy Novara- Mandolin 
Blake Korte- Dobro, Baritone Vocals 
Alex Riffle- Banjo 
Will Miskall- Bass, Tenor Vocals 
Goals:  
RiverBend is looking to play regional festivals, theaters, house concerts, listening room clubs, and special events.
Information and Promotion:  
RiverBend's has headlined and supported numerous festivals and shows throughout the Midwest and United States.  Sharing the stage with the Del McCoury Band, Rhonda Vincent, Larry Sparks, Blue Highway, Sierra Hull, Bobby Hicks, and many others.  RiverBend's exciting show will leave fans wanting more. RiverBend promotes through several channels including social, radio, and press media. 
Equipment Needs:  
RiverBend does have the ability to provide our own sound reinforcement equipment. Our microphone and stage plot is below. RiverBend can provide our own microphones as needed.  
Ear Trumpet Myrtle -- 1 center stage large diaphragm condenser, main vocals  
Ear Trumpet Edwina -- 2 left and right wings, dobro and banjo  
Ear Trumpet Edwina -- center stage, guitar  
Ear Trumpet Edwina -- center left mandolin mic  
Upright Bass DI